Image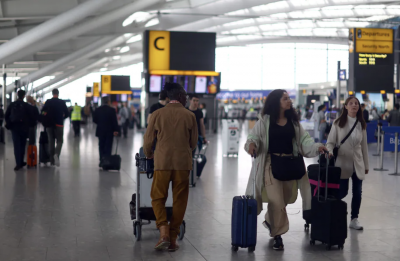 International travelers flying to the United States will no longer need to show proof of a negative coronavirus test before boarding their flights to the U.S., a senior Biden administration official said Friday, ending one of the nation's last pandemic-related travel requirements.
The requirement will end at 12:01 a.m. Sunday.
The administration official, speaking on the condition of anonymity ahead of the announcement, said science and data show the requirement is no longer necessary. The Centers for Disease Control and Prevention will reassess the decision in 90 days and would reinstate the requirement if necessary, officials said.
The Biden administration in April dropped its requirement that people wear masks on airplanes, buses and in other public transportation settings after a federal judge ruled the Centers for Disease Control and Prevention overstepped its authority by putting the mandate in place. The ruling by U.S. District Judge Kathryn Kimball Mizelle of Florida is being appealed.